Bond Innovations
Here is how a few local organizations are using similar offerings to the Community Bond.  Don't forget to let us know how your own story unfolds by reaching out to communitybonds@socialinnovation.ca.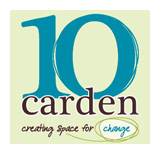 10 Carden Shared Space, a coworking and community event space in Guelph, Ontario is offering a community bond investments of 3% and 4% in 2016. To enable a physical expansion, 10 Carden is redeveloping the Acker's Furniture building. Once complete, the 10C Expansion project will offer four floors or over 15,000+ square feet of fully accessible community event space and collaborative workspace for the social benefit sector.

SolarShare is a non-profit co-op that develops community-financed solar energy projects. Each project is backed by a 20-year power purchase agreement with the Ontario Power Authority, thereby guaranteeing a sustainable long-term revenue stream. Community Solar Bonds earn a 5% annual return for a 5 year term and are invested in a portfolio of projects that are already generating solar electricity across the province.
ZooShare Biogas Co-operative Inc. is a non-profit renewable energy co-operative that is developing a 500 kW biogas plant on the grounds of the Toronto Zoo. The plant will turn the Zoo's annual manure output and food waste from GTA-based grocery stores into electricity, heat, fertilizer and cash for the Zoo – and our primary investors, individual Ontarians. About 70 per cent of the project cost, or roughly $3.5 million, will be funded through the sale of RRSP-eligible Community Bonds paying a 7% annual return and maturing in 7 years.
The West End Food Co-op runs a local farmer's market in Toronto and is dedicated to advancing the cause of food security. They are using a super accessible community bonds – selling at a price of $500 each with a 2.5% interest rate – to finance the purchase and renovation of a new natural food store in the city's west end.